NADA/F is always working to improve safety, security, and survivability in avation.
Click on the links below to learn more about specific issues that we are working on and our accomplishments.
Icing Lawsuit and Updates
ICING Lawsuit Filed by NADA/F against the FAA and U.S. DOT officials to demand an end to déjà vu disasters and compel them to perform their statutory duty and move forward the safety recommendations that would reduce the likelihood of Icing disasters. NTSB recommendations from previous turbo prop icing crashes have been pending as "Open Unacceptable" response from the FAA for over 15 years. Lawsuit filed: February 24, 2009. Click here.
Thank you to the CO3407 family members for their diligence during 2009 to force the FAA and government officials to remedy the fatal flaws that killed their loved ones.
Fuel Tank Inerting
On July 17, 2008, NADA/F joined the FAA, NTSB and Secretary of Transportation to announce the FAA mandate to require fuel tank inerting. This represents almost ten years of work and a "how to" guide by NADA/F members to outline how we successfully promoted inerting to prevent center wing fuel tank explosions such as TWA 800. The FAA recognized our Dissent in 2002, and the FAA, working with the industry, did the work to develop lightweight affordable technology to lower the oxygen content with nitrogen to prevent fuel tank explosions.
Foreign Aviation Disasters
NADA/F supports proper investigations in foreign aviation disasters.
Air Medical Accidents on the rise!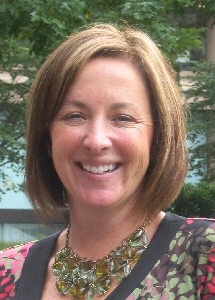 For more information about air medical accidents,
               email Stacey Friedman.
NTSB Most Wanted
June 6, 2007 – Testimony on to the U.S. House Transportation Committee to define unsafe conditions and urgent need for FAA to mandate safety, or Congress to legislate safety.
Safer Children
We need Required Child Restraint Seats for children under age two!
9/11 Legislation and Litigation
Visit our comprehensive page of information regarding Legislation and Litigation related to the September 11, 2001 terrorist attacks.
History of Hijackings
Presented May 23, 2003 by Mary Schiavo to the 9/11 Commission on Terrorist Attacks.
Aviation Security following 9/11
Under Construction
ValuJet – May 11, 1996
Looking back for a legacy of ValuJet.
737s – United 585, March 3, 1991
First Air Cargo Public Hearing – May 9 – 10, 2002
NADA/F supports Public Hearings for all aviation disasters.
The SAFE Act: 2002 – 2008
NADA/F has advocated for upgraded Flight Data Recorders and Cockpit Voice Recorders, including dual recorders and deployable recorders in the rear of the aircraft to comply with NTSB recommendations.
Smoke Detectors and Fire Suppression in Cargo holds of Commercial Aircraft
On March 19, 2001, the FAA kept their word to NADA/F that commercial airplanes in the U.S. would be equipped with smoke detectors and fire suppression equipment in the cargo holds, or the planes would be "parked." On March 20, 2001, 3,154 of the 3,483 planes in the U.S. were converted on schedule, and 264 were grounded until the maintenance was completed, while 65 older jets that were not converted were grounded.
DOHSA – Death on the High Seas Act
May 2000 update on Legislation passed.
PRIA – Pilot Records Improvement Act of 1996
UPDATED! US DOT, FAA, Regulation AC 120-68C October 9, 1996 with Amendments
 NADA/F founding members from American Eagle 3379 (December 13, 1994) promoted and testified on this law on their first Memorial.  The legislation we passed requires pilot background checks before hiring the pilots to ensure that FAA minimum pilot qualification standards are being met.  This was the only legislation to allow pilot background checks. 
 The Act has been Amended to provide guidance. PRIA and additional legislation is planned for 2009 to strengthen the requirements. 
Also check the GAO website, http://www.gao.gov for GAO-02-722 "AVIATION SAFETY, Better Guidance and Training Needed on Providing Files on Pilots' Background Information," August 2002.
Florida HB 755 –May 26, 1999
NADA/F opposed FL HB 755, which bans lawsuits in Florida against all manufacturers when aircraft is more than 20 years old. Family members literally pounded on the door to meet with then Florida Gov. Jeb Bush, but he refused to meet with family members. Jeb Bush said he was "troubled" by the midnight Amendment, but refused to meet with family members. See also:
Aviation Disaster Family Assistance Act
NADA/F wrote, promoted and worked to have Congress pass this legislation establishing a "family advocate."